Announcing the
Professional Electronics Engineer Board Exam Results
for July 2011. The Board Examination was held last July 2011 and results was released on July 13, 2011.
List of successful examinees in the
Professional Electronics Engineer Examination
held in July 2011: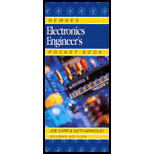 1 ANG, GLENN ALMIRANTE
2 BENIGRA, NICHOLAS TANGAL
3 CO, ARISTOTLE NGAN
4 DIO, ROMEO GREDONIA
5 DOMONDON, FEDERICO III EDUARTE
6 DUHAYLUNGSOD, NEIL IAN LAVADO
7 GADON, ARNOLD FALLAR
8 JURADO, GILBERT SUDARIA
9 PANA, ROSALIO QUIJADA
10 PIAMONTE, JERRY TIAD
11 TIMKANG, JESUS CADERAO
...end...
Other Board Exam Results
:
Pharmacist Board Exam Results for June 2011
Social Worker Board Exam Results for June 2011
.